Hurry! Don't Miss Our Bordeaux Wine Class
Thursday, February 15
Appropriately, we will be featuring the king of wines during this Valentine's Day Week. Whites, Reds and Sauterne will be featured in this class. And yes, there will be a food menu, fit for a king. Cost: $100 per person
Mardi Gras Celebration
Join us for a "trip" to the Big Easy
Our Mardi Gras Menu rolls out February 6 and extends through the 13th.
Visit the Big Easy without leaving Wheaton! Get your N'awlins groove on and join us for a Feast like no other!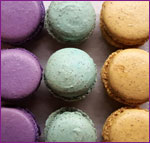 Our French inspired Bakery featured some N'awlins style sweets—King Cakes ... some Praline items and don't forget about dem Macaroons and Muffulettas and Saturday Beignets!
RESERVATIONS: 630.462.0898 or Online.
There's No Place Like Suzette's for Valentine's
Now taking reservations!
Join us for Valentine's specials: February 14-17
Evening of Food, Drink and Chanteuse.
VALENTINE'S DAY(s) MENU:
APPETIZERS
Pâté
Both Chicken Liver Mousse and Country Pâté with toast points, cornichon & mustard
Escargot
Mediterranean Style with Tomatoes, Onions & Garlic with Puff Pastry
Pheasant Apple Sausage
House made sausage with Pheasant and Green Apple served with Braised Red Cabbage
Onion Tart
Caramelized Onions, Blue Cheese and Walnuts in Puff Pastry
Warm Herbed Cheese Dip
Served with Toasted Baguette

SOUPS & SALADS

Roasted Vegetable Mediterranean Soup
Cream of Mushroom Soup with a drizzle of Truffle Oil
Baked French Onion Soup Gratinée
Citrus and Avocado Salad
Slices of Grapefruit and Avocado with Spicy Pecans & Orange Dijon Vinaigrette
Burrata
Served with Blistered Cherry Tomatoes and Balsamic Drizzle
Mixed Field Greens with House made Croutons
MAIN COURSE
(Choose one)
Chicken Tajine with Couscous
Chicken Thighs simmered in an aromatic broth of Moroccan Spices, Eggplant and Tomatoes
Blackened Cajun Catfish Filet
New Orleans spiced catfish served with Red Beans and Rice
Traditional French Cassoulet
Duck Confit, House made Garlic Sausage, Smoked Pork and White Beans simmered in a delicate tomato and rosemary broth
Lamb Ragu
Red Wine Mediterranean Sauce, Fusilli Pasta with Cream, Parsley & Shaved Parmesan
Steak Frites
Flatiron Steak served with Suzette's Pommes Frites
Suzette's Chicken Crêpe
Beef Bourguignon Crêpe
Mushroom & Onion Crêpe
DESSERT
Red Velvet Cheesecake with Chocolate Ganache
Raspberry Bomb
Salted Caramel Chocolate Mousse
Fresh Berry Crêpe
Passion Fruit Sorbet
Strawberry Shortcake
$60 per person, plus tax and gratuity
MAKE RESERVATIONS TODAY: 630.462.0898 or Online.
Suzette's L'Ecole:
New Wine Classes Now Available
Sign-up Before They're Full!
make plans to join us this Winter and Spring
Our wine tasting classes have been posted for winter-spring, 2018! Wine tastings are hosted by Suzette's Wine Sommelier Anton Maletich. Aside from decades of professional experience, Anton has visited the vineyards of Europe more than twenty times. His classes are filled with personal experiences, evidence of his excellent palate from his years of pairing food and wine.
Browse our upcoming classes and sign-up today! >
DON'T FORGET: Suzette's L'Ecole gift certificates make wonderful gifts for that person who has just about everything. A thoughtful gift certificate from Suzette's L'École will be sure to bring a smile to the face of many a treasured friend or relative. Why not join them!? Make it a culinary experience you will remember together!
Lenten Selections
Our menu will feature lenten specials
Join us during lent for fish specials that will delight! This special menu will be available February 19-March 31.
Suzette's Honored with Wine Spectator's Award of Excellence 2017
Our list includes 188 wine selections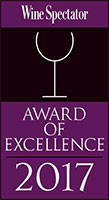 Having an all-French wine list made us a little nervous that the Wine Spectator Magazine would even consider our small French Bistro in a little town in the middle of the country. But with 188 selections and over 800 bottles in our cellar, we caught their eye, and we made their list. The goal of our cellar has always been to have a broad selection of wines from all regions of France. Moderately priced bottles and boutique vineyards have been our focus. And, of course, we choose wines that complement our food.
See the good company with whom we share this award.
Join us for a French experience...remember, to the French, eating is a dining experience. RESERVATIONS: 630.462.0898 or Online.
Carmen Stokes Entertains at Suzette's
Join us: Friday Evenings, 6:00-9:00 pm
Carmen Stokes: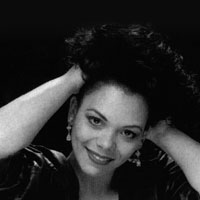 From Classical to Jazz training, Carmen incorporates jazz, gospel, blues, funk, classical and Latin forms into her music. Performing internationally and nationally, she has graced the stage with legendary artists including Dizzy Gillespie, Herbie Hancock, Prince and countless others. Chicago Jazz Legend Ramsey Lewis contacted Carmen to perform his songs at the Chicago Jazz Awards. Her tribute to Lewis commanded a standing ovation and glowing review from Howard Reich, arts critic for the Chicago Tribune.
RESERVATIONS highly recommended: 630.462.0898 or Online.
Matt Peterson Performs Saturday Evenings at Suzette's
Join us: Saturday Evenings, 6:00-9:00 pm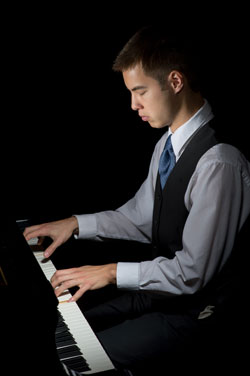 From Debussy to Gershwin, Matt's piano styling is comfortable. Join us on Saturday evening for a relaxed dinner, delicious wine and great music. . . a complete evening for all the senses.
More About Matt
Matt Peterson is a classical and jazz pianist from Seattle, WA. He has performed around the country as a soloist and in a variety of groups. His accolades include being the overall winner of the Wheaton College Ben Heppner Concerto Competition with Gershwin's Concerto in F, and being an invited performer to the Monterey Jazz Festival with his quartet. He has also performed with the Disneyland All-American College Band at the Disneyland parks in Anaheim, California, and currently works as the in-house accompanist for the Joffrey Ballet in Chicago. He holds a Masters degree in jazz studies from the Jacobs School of Music at Indiana University and a Bachelors degree in Classical Piano and Music Composition from Wheaton College. Matt is also a composer of concert works as well as works for film, theatre, and Internet productions. At Suzette's, Matt plays a mix of French classical music, jazz, Edith Piaf, and Jacques Brel, and takes requests. Read more about Matt >
RESERVATIONS highly recommended: 630.462.0898 or Online.
Thank You to Judy Roberts!
She kept us entertained all summer long
And thank you to everyone who came out and enjoyed sizzlin' nights with live jazz by legendary artists:
Judy Roberts and Greg Fishman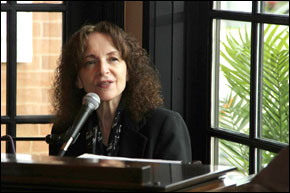 Judy performed in the London House Trio, back when jazz was hot in Chicago, and that was the place to be. Her crowd-pleasing presence will be accompanied by the rich tones of Greg Fishman on saxophone and flute. Come out and enjoy incredible renditions of popular songs like La Vie en Rose, It Had to Be You and a long list of other favorites!
The photo above is from one of the performances at Suzette's, and you may see additional photos on our Facebook album.
For a complete schedule of upcoming live jazz performances at Suzette's browse our Special Events page >
RESERVATIONS highly recommended: 630.462.0898 or Online.
Thank You to All Who Joined Us for Bastille Day and Suzette's 17th Anniversary Celebration!
July 14, 2017
Steak Fry ... French Style!
With Robin Lukas, Keyboard and Chanteuse, Andy Mecham Trio with Mark Demmin, Baritone Crooner and our famous Suzette's Can Can Girls all on our beautiful Garden Patio, Suzette's was a groovin' place to celebrate!
Suzette's, Winner, 2017 OpenTable Diners' Choice Award
OpenTable Diners' Choice winners are selected
according to real feedback from diners
who booked through OpenTable. After their meal,
they are asked to take a moment and review
the restaurant at which they dined.
Recent OpenTable diners commented:
A wonderful place to catch up with a friend over lunch. The beef bourguignon crepes are to die for, as is the Bananas foster crepe dessert. And a glass of Bordeaux wine is just the right accompaniment.
A perfect romantic evening or a great afternoon tea.
Everything was great. We will be back|| The ambiance, the food , the service was exceptional. The western suburbs really needed a French restaurant like this.
We had a lovely evening at Suzette's. The service was very gracious and the wine steward was very helpful without being intrusive. My friend had the delicious salmon, and the lamb ragout that I ordered was mouthwatering. It was one of the most delectable meals I have had in a long time, and we eat out regularly. The chocolate mousse cake was also terrific but we could only eat a bite because our entrees had been so filling. The staff is warm and welcoming, too. Another great meal at this local gem!
Attention Brides: Your Dream Wedding Starts at Suzette's
If you have always dreamed of a romantic wedding with a French accent or a reception in an elegant, private Manor Dining Room, our catering staff stands ready to help you plan your one-of-a-kind dream wedding. Whether your wedding is held in your own backyard, another venue or at Suzette's, let us help you make your dreams come true.
Learn more in our Wedding Section, or by clicking the link below.