Attention Wine and Cheese Lovers: A Pairing Class Designed for You!
Updated L'École schedule posted
Six wines, six cheeses: what's not to love? Have you ever wondered if red or white wine would go better with certain cheeses. We will start unraveling that mystery as we taste and discuss the pairing possibilities of six cheeses matched with six wines. We will also learn:
How to make a Cheese and Charcuterie Board
Proper Cheese Slicing
How to Store Cheese
Find out more about our wine and cheese pairing class in July! Space is limited, so sign up today >
Bastille Day and Suzette's 17th Anniversary Celebration!
July 14, 2017, 5:00-10:pp PM
Steak Fry ... French Style!
$30 Dinner of Steak Frites or Moules Frites.
Our regular Menu will also be available.
Robin Lukas, Keyboard and Chanteuse, Andy Mecham Trio with Mark Demmin, Baritone Crooner and our famous Suzette's Can Can Girls all on our beautiful Garden Patio. It's going to be a groovin' place. Come join us for the Celebration!
RESERVATIONS highly recommended: 630.462.0898 or Online.
Judy Roberts Returns to Suzette's!
Enjoy legendary jazz all summer long
Saturday nights sizzle at Suzette's—with live jazz by legendary artists:
Judy Roberts and Greg Fishman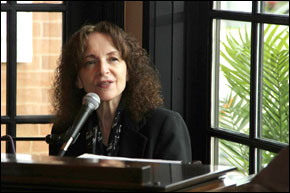 Judy performed in the London House Trio, back when jazz was hot in Chicago, and that was the place to be. Her crowd-pleasing presence will be accompanied by the rich tones of Greg Fishman on saxophone and flute. Come out and enjoy incredible renditions of popular songs like La Vie en Rose, It Had to Be You and a long list of other favorites!
The photo above is from one of the performances at Suzette's, and you may see additional photos on our Facebook album.
For a complete schedule of upcoming live jazz performances at Suzette's browse our Special Events page >
RESERVATIONS highly recommended: 630.462.0898 or Online.
It's Summer and Time to Dine Al Fresco
Enjoy Our Newly-expanded Garden Patio
We proudly present our Wine Spectator Award of Excellence Wine List featuring a variety of delicious French Wines ... or perhaps a classic cocktail or a refreshing glass of Pastis is your choice of beverage. Whatever you choose, somehow it all tastes a little better outside on a beautiful summer day or evening. Oh, and yes, there is our summer menu, ready and waiting for you.
RESERVATIONS: 630.462.0898 or Online.
Friday Night Live Jazz at Suzette's!
the Patio at Suzette's features live jazz fridays
Come out and enjoy dining al fresco with live jazz:
The Nite Hawks and Andy Meacham Trio
with the Baritone Crooner, Mark Demmin
6:00-9:00 PM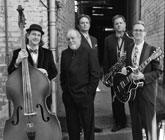 The Nite Hawks combo features songs from the early swing era of the 1920s through the jazzy pop tunes of the 1950s. They feature tunes from Tin Pan Alley and composers like George Gershwin, Cole Porter and Irving Berlin to the blues of Fats Waller, Duke Ellington and Ray Charles. You may just find yourself more than just tapping your toe to their music!
The Andy Meacham Trio: Andy Meacham, Guitar, Nick Schnieder, Acoustic Bass, Paul Jacki, drum set and the Vintage Voice, Baritone Crooner Mark Demmin. Need we know more about this dynamic group? Just check with the patrons of the Green Mill, vocalist like Roberta Miles and Layni Katz and many of the prime Chicago Jazz nightspots and they will tell you these guys are great. Jazz is alive and well in Chicago and the West Suburbs, right here in Wheaton on Suzette's Patio every Friday night.
Suzette's, Winner, 2017 OpenTable Diners' Choice Award
OpenTable Diners' Choice winners are selected
according to real feedback from diners
who booked through OpenTable. After their meal,
they are asked to take a moment and review
the restaurant at which they dined.
Recent OpenTable diners commented:
A wonderful place to catch up with a friend over lunch. The beef bourguignon crepes are to die for, as is the Bananas foster crepe dessert. And a glass of Bordeaux wine is just the right accompaniment.
A perfect romantic evening or a great afternoon tea.
Everything was great. We will be back|| The ambiance, the food , the service was exceptional. The western suburbs really needed a French restaurant like this.
We had a lovely evening at Suzette's. The service was very gracious and the wine steward was very helpful without being intrusive. My friend had the delicious salmon, and the lamb ragout that I ordered was mouthwatering. It was one of the most delectable meals I have had in a long time, and we eat out regularly. The chocolate mousse cake was also terrific but we could only eat a bite because our entrees had been so filling. The staff is warm and welcoming, too. Another great meal at this local gem!
Attention Brides: Your Dream Wedding Starts at Suzette's
If you have always dreamed of a romantic wedding with a French accent or a reception in an elegant, private Manor Dining Room, our catering staff stands ready to help you plan your one-of-a-kind dream wedding. Whether your wedding is held in your own backyard, another venue or at Suzette's, let us help you make your dreams come true.
Learn more in our Wedding Section, or by clicking the link below.

Carmen Stokes Entertains at Suzette's
Join us: Friday Evenings, 6:00-9:00 pm
Carmen Stokes: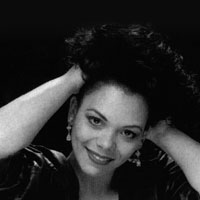 From Classical to Jazz training, Carmen incorporates jazz, gospel, blues, funk, classical and Latin forms into her music. Performing internationally and nationally, she has graced the stage with legendary artists including Dizzy Gillespie, Herbie Hancock, Prince and countless others. Chicago Jazz Legend Ramsey Lewis contacted Carmen to perform his songs at the Chicago Jazz Awards. Her tribute to Lewis commanded a standing ovation and glowing review from Howard Reich, arts critic for the Chicago Tribune.
RESERVATIONS highly recommended: 630.462.0898 or Online.
Matt Peterson Performs Saturday Evenings at Suzette's Starting Nov. 5
Join us: Saturday Evenings, 6:00-9:00 pm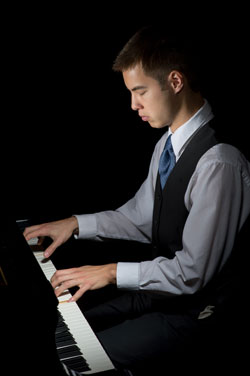 From Debussy to Gershwin, Matt's piano styling is comfortable. Join us on Saturday evening for a relaxed dinner, delicious wine and great music. . . a complete evening for all the senses.
More About Matt
Matt Peterson is a classical and jazz pianist from Seattle, WA. He has performed around the country as a soloist and in a variety of groups. His accolades include being the overall winner of the Wheaton College Ben Heppner Concerto Competition with Gershwin's Concerto in F, and being an invited performer to the Monterey Jazz Festival with his quartet. He has also performed with the Disneyland All-American College Band at the Disneyland parks in Anaheim, California, and currently works as the in-house accompanist for the Joffrey Ballet in Chicago. He holds a Masters degree in jazz studies from the Jacobs School of Music at Indiana University and a Bachelors degree in Classical Piano and Music Composition from Wheaton College. Matt is also a composer of concert works as well as works for film, theatre, and Internet productions. At Suzette's, Matt plays a mix of French classical music, jazz, Edith Piaf, and Jacques Brel, and takes requests. Read more about Matt >
RESERVATIONS highly recommended: 630.462.0898 or Online.
Suzette's L'Ecole: Classes for 2017
make plans to join us in 2017
Make plans to attend new cooking and wine tasting classes in 2017! Suzette's L'Ecole gift certificates also make wonderful gifts for that person who has just about everything. Our classes are taught by seasoned culinary experts that will bring the magic of cooking alive.
Watch for upcoming classes in 2017 >
Mardi Gras Celebration
Celebrate at Suzette's!
Thanks to all who joined us for a Big Easy Feast! Our Mardi Gras Menu was available February 21-February 28.
Our French-inspired Bakery featured some N'awlins style sweets—King Cakes ... some Praline items, Macaroons, Muffulettas and Saturday Beignets!
Laissez les bons temps rouler!
Thanks for Joining Suzette's for Valentine's
Voted as one of the most Romantic Restaurants in Chicago, Suzette's created a special meal for Valentine's. We offered our romantic 4-course Valentine's Day menu Feb. 11 and Feb. 14: Appetizer, Soup or Salad, Entrée and Dessert.
Unique to February 14, patrons enjoyed the incredible music of Petra van Nuis.