Live Jazz at Suzette's:
Friday Nights in the Garden Patio: 5:30–8:30 PM
Saturday Nights on the Baby Grand (indoors): 6:00–9:00 PM
Please check back, or call ahead, for additions and/or changes.
Don't Miss Judy Roberts & Greg Fishman!
Legendary jazz artist Judy Roberts to return to Suzette's this summer.
RESERVATIONS highly recommended: 630.462.0898 or Online.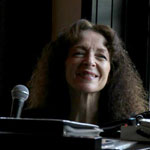 JUDY ROBERTS
Though known by the Chicago Tribune as "Chicago's Favorite Jazz Woman," Judy is recognized worldwide for her jazz performances. From her multiple Grammy nominations to international jazz festivals from Singapore to Holland to Monterey, California and Newport Beach, Chicago's London House will always be her flagship. Every musician and every person who loves music; no matter what genre, needs to experience the music of Judy Roberts. There is no one else like her!
GREG FISHMAN
Greg is a star in his own right, performing with Woody Hermann's Big Band and countless other well-known performers as well as personally acclaimed both nationally and internationally as an artist and teacher. He has multiple recordings, is author to numerous publications and is teacher and mentor to many of the young musicians emerging on the music scene today. Greg is one of the foremost experts on the music of Stan Getz.
RESERVATIONS highly recommended: 630.462.0898 or Online.
From Debussy to Gershwin, Matt's piano styling is comfortable. Join us on Saturday evening for a relaxed dinner, delicious wine and great music. . . a complete evening for all the senses.
Matt Peterson is a classical and jazz pianist from Seattle, WA. He has performed around the country as a soloist and in groups. His accolades include being the overall winner of the Wheaton College Ben Heppner Concerto Competition with Gershwin's Concerto in F, and being an invited performer to the Monterey Next Generation Jazz Festival. He has also performed with the Disneyland All-American College Band at the Disneyland parks in Anaheim, California, and with the Joffrey Ballet in Chicago. He holds a Masters degree in jazz studies from the Jacobs School of Music at Indiana University.
Matt is also an in-demand composer of concert works as well as works for film, theatre, and Internet productions. His full-length CDs of his original piano composition, The Bridge, and The Paradise Suite, are available on iTunes. Read more about Matt >
RESERVATIONS highly recommended: 630.462.0898 or Online.
"Sassy sophistication with a dash of homespun charm." —Sandy Smith, Co-Founder of City Limits Improv

Compared to Diana Krall, her style reflects HER masters: Carmen McRae, Annie Ross and Stevie Wonder. Recognize this local Chicagoan as an up and coming powerhouse of the music world. Read more about Robin >
RESERVATIONS highly recommended: 630.462.0898 or Online.

Stirred Not Shaken is singer Nanci Davidson, pianist Tom Walta and guitarist Isaiah Eby. They perform all over Chicagoland and Wisconsin delighting audiences with music from The American Songbook. Nanci was classically trained and has performed in choral, theatre, and opera productions in addition to various small ensembles. She currently performs in several chamber and choral groups in the Chicago area and enjoys the vocal challenges of Jazz.
Tom has played piano his entire life and was also classically trained. He plays professionally, both solo, and has played just about every music genre imaginable, and also arranges music for other solo performers. Jazz and improvisation are his love and are incorporated into all of his music and arrangements.
Isaiah is a guitarist, pianist, singer/songwriter, arranger, and music educator. Versatile and multi-talented, he performs not only in jazz groups and musicals but also with high-energy dance/pop/rock bands. He has released two singles as a solo artist and also writes and arranges music for events throughout the country.
RESERVATIONS highly recommended: 630.462.0898 or Online.
Ilio is a Wheaton native who found the Chicago blues early on in his life. Coupled with seeing The Eagles, Queen, Van Morrison, and John Mayer live in concert, one can tell where his poetic and storytelling style of music derived from. There's an acoustic rock/reggae/blues vibe to his playing style that helps compliment his smokey voice.
RESERVATIONS highly recommended: 630.462.0898 or Online.
Louise Kelly is an accomplished singer/songwriter, pianist, educator, environmental activist and podcast producer. Born and raised just outside Chicago, Illinois her musical origin story starts in a teen rock band, heavily influenced by Stevie Wonder and has unfolded through many genres including jazz, pop strings, and arriving presently in her own singer-songwriter style. Louise has released two albums, Cave Paintings and Silent Movies and also Two Gardens.
The Shy Sheks name comes from a silent film from 1925 called "The Lady Of The Night," featuring Norma Shearer. A character in the film says she has to leave to entertain some "shy sheiks from Cheyenne". The term Sheik was a popular term in the 1920s that meant that someone was fashionable.
The Shy Sheks Jazz Duo, Nicolas and Cassondra Ruiz, playfully saunter through a few of our favorite musical genres. Traditional jazz, which celebrates the nation's finest improvisers from the 1920s and 30s, is one of their top selections. They do quite a few tunes by Josephine Baker, Oscar Aleman, Maurice Chevalier and, of course, Django Reinhardt!
Come out to Suzette's to see this rivoting duo perform favorites from the hot jazz club era of Paris, into 20s–40s blues and even a few hits from musical theatre and film.
Hot weather—cool French wine—hot jazz—sounds like the perfect pairing!
Every song and person they cover has a story, and we hope you will come take this journey at Suzette's with The Shy Sheks.
NITE HAWKS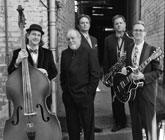 The Nite Hawks combo features songs from the early swing era of the 1920s through the jazzy pop tunes of the 1950s. They feature tunes from Tin Pan Alley and composers like George Gershwin, Cole Porter and Irving Berlin to the blues of Fats Waller, Duke Ellington and Ray Charles. You may just find yourself more than just tapping your toe to their music!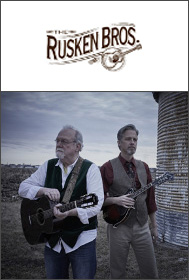 Russ Adkins (guitar, mandolin, slide & vocals) and Ken Slauf (guitar, harmonica & vocals) are the acoustic duo known as The Rusken Bros...
With an eclectic repertoire from the early jug band tunes, to country blues of Mississippi, bluegrass, Hank Williams' country and even some contemporary composers we will
span nearly 100 years of American music on Suzette's Patio.
We are going to have a toe tappin' good time.
Come see Jim Perona's solo guitar tour-de-force LIVE at Suzette's Creperie. Jim is a virtuoso instrumental guitarist with an incredibly versatile repertoire set. Classically trained with a Master's Degree from the New England Conservatory of Music, Jim effortlessly switches between Contemporary (including Beatles, Elton John, Jason Mraz, Alicia Keys & much more), Spanish-Classical & Flamenco!
As an events guitarist, Jim's performances have garnered the following performance awards: "Top National Guitarist" on Gigmasters.com, "Couple's Choice Award" on WeddingWire.com and "Best of Weddings" on TheKnot.com. Jim has also been personally invited by John McDonough (Chicago Blackhawks President & CEO) to perform for the Chicago Blackhawks at the United Center, which led to the United Center hiring him to perform for the UC Concert club prior to headliner Fleetwood Mac.
You can preview Jim Perona's playing via his robust YouTube Channel.
Petra van Nuis (pronounced Pay-tra van Nouse) is a Chicago-based jazz vocalist who has been described in Downbeat Magazine as having "a light, gorgeous and fairly delicate voice...a gift for melody and plenty of rhythmic confidence."
A Chicagoan since 2003, Petra sings at all the finest jazz venues in town including the Green Mill, Andy's Jazz Club, Winter's Jazz Club and the Jazz Showcase. Chicago's Department of Cultural Affairs has presented Petra at the Chicago Cultural Center and Chicago Summer Dance. The Jazz Institute of Chicago has featured Petra's Recession Seven band at the Chicago Jazz Festival and Jazz City.
Visit her website for more information.
Andy Brown is a guitarist based in Chicago. Born in New York City in 1975, he has played professionally for over twenty years. He has had a varied performing career that has included stints in Cincinnati and New York. Since coming to Chicago in 2003, Andy has been fortunate to work at many of the area's finest jazz venues with his own bands, as well as playing his unique brand of solo jazz guitar.
See Andy's website for more details.
Thanks to Carmen Stokes!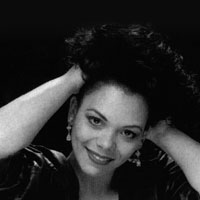 We were thrilled to have the talented and engaging Jazz Artist Carmen Stokes perform at Suzette's on Fridays this past spring!
Carmen Stokes entertains patrons on the Baby Grand Piano in our dining room on Friday evenings this fall & winter. Her delightful charm and silky chords are the perfect accompaniment to Suzette's relaxed, French country cuisine.
CARMEN STOKES:
From Classical to Jazz training, Carmen incorporates jazz, gospel, blues, funk, classical and Latin forms into her music. Performing internationally and nationally, she has graced the stage with legendary artist including Dizzy Gillespie, Herbie Hancock, Prince and countless others. Chicago Jazz Legend Ramsey Lewis contacted Carmen to perform his songs at the Chicago Jazz Awards. Her tribute to Lewis commanded a standing ovation and a glowing review from Howard Reich, arts critic for the Chicago Tribune.
ANDY MEACHAM TRIO:
Andy Meacham, Guitar, Nick Schnieder, Acoustic Bass, Paul Jacki, drum set and the Vintage Voice, Baritone Crooner Mark Demmin. Need we know more about this dynamic group? Just check with the patrons of the Green Mill, vocalist like Roberta Miles and Layni Katz and many of the prime Chicago Jazz nightspots and they will tell you these guys are great. Jazz is alive and well in Chicago and the West Suburbs, right here in Wheaton on Suzette's Patio every Friday night.
3 FREE WITH LAYNI KATZ:
Deane Myers on the Piano, Keith Brady, Bass and Paul Jacki Drums and Percussion and Layni Katz, vocalist. These seasoned jazz performers from Chicago and suburbs come together to form one jazzy, soulful quartet. I promise you will go home humming.
SOUVENIRS:
Souvenirs presents an adventurous repertoire of jazz music from the 1930s and 40s. They pay special homage to the Gypsy Jazz genre popularized by Django Reinhardt and the Hot Club Quintet of France. The trio of a violin, guitar and bass connect with the audience with spirited, melodic improvisation. We welcome Felipe Tobar, Danny Lopatka and Patrick Kelsch to Suzette's patio.
Watch this page for more jazz performance updates!